Feedback from people we have helped
We're obsessed with customer service at Timeshare Release and we're always delighted to receive "thank you" letters and feedback from the people we help.
We've published a selection of past/recent feedback messages below and we're delighted to have teamed up with FEEFO, the leading customer feedback organisation, to independently validate and manage our customer service feedback. We always strive to offer the very best advice and help we can, but we always recognise that we can improve, so FEEFO invite comments and feedback on our behalf.
To see all our recent INDEPENDENTLY VERIFIED reviews - and read why we are rated 98% for Customer Service, please visit the www.FEEFO.com website here
To find out your options for releasing yourself from your own Timeshare problems and potentially recovering money, please complete the short Timeshare Release Wizard now.
"Timeshare release have been brilliant, we were apprehensive regarding the outcome of the case against Orange Lake. All the staff we have been in contact within the company have been brill especially Lesley who was our main contact and kept us up to date during the process. They have been successful in releasing our timeshare and now we look forward with confidence of the outcome against RCI Thanks again Timeshare release."
07th April 2016
MR & MRS W -
Orange Lake
"We cant thank you enough for release of this nightmare of many years and frustration, time,costs,scams etc. You were so helpful in all areas from start - finish. Well done, a good job All the team at itra, Glen, Mandy, Rachelle and of course Stephen, this man is gold. Thanks again Chris and Brenda."
04th April 2016
MR & MRS C -
White Sands Club
"We travelled to mainland Spain to complete the necessary paperwork with a Spanish solicitor. We were impressed by the professional manner in which this was conducted and would not hesitate to recommend this service to anyone who has been duped by the tangled world of Time Share.
We are now free from this burden and hope for compensation in the near future."
03rd March 2016
MR & MRS H -
Airtours Beach Club
"Great result Diamond ownership/points relinquished after approximately 16 weeks. A great weight lifted from our shoulders as now being retired we could not afford this years Management fees. Anyone considering using ITRA services can do so with confidence. Thanks to all the staff."
29th February 2016
MR & MRS T -
Diamond Resorts
"Timeshare release delivered exactly what they promised took a bit longer than I expected but no problems I would recommend timeshare release to anyone wanting to rid themselves of an unwanted timeshare."
04th February 2016
Mrs S -
Flamingo Club
"The staff have all been very helpful, our timeshare has been successfully relinquished and we look forward to hearing how the claim goes in May."
03rd February 2016
MR & Mrs T -
Heritage Resorts
"We are vey pleased for Timeshare Release they have performed in a very professional manner in releasing us from our Timeshare Week in under a year,again thank you very much."
03rd February 2016
MR & Mrs S -
Flamingo Club
"ITRA completed the sale of our time share where routes advised by Diamond Resorts repeatedly failed to deliver a result. Ending the contract was not cheap but the relief at getting shot of the timeshare was palpable."
30th January 2016
MR & Mrs C -
Pine Lakes
"The service was excellent, we were kept informed regarding the status of the case every step of the way. Very helpful and knowledgeable if we needed to contact them. Extremely prompt with their responses to any queries. 100% satisfied with every part of the service including the outcome. We would definitely recommend anyone to contact them to relinquish their timeshare agreements."
28th December 2015
Mrs B -
Diamond Resorts International
"Lets not beat about the bush when you sell property it never goes without some minor issue. John Scott who dealt with our sales enquiry was not fully conversant with USA sales, but best was our fees were safe on deposit, no sale and the money would be refunded. Our England customer service contacts Mandy Roberts and Jason Thompson they also did not handle USA sales. It was Lesley in Tenerife who handled the file. It was refreshing to deal with a person who did not cover up mistakes, like when ours and a number of other files played musical offices having been sent to the wrong office in the internal post system. This did cost us an extra $925.00 in maintenance fees as the sale was held up over 8 weeks. Once our file was transferred by Lesley to SumDay Vacations in Branston a place we had visited and knew, so we were able to develop a good working relationship with Ashleigh, things got a move on. Our only complaint when dealing with the USA they give very short time windows for responses to questions and if you do not reply your file goes back to Lesley. But the bottom line is ITRA achieved what they said they said they would do. Now we will wait to see how the mass tort with RCI works out, it would be helpful if Mandy Roberts was to email a simple up date every six months, lets watch this space. Having spent over 3 years trying to sell I must congratulate and thank ITRA for doing the very same in ten months, well done guys and thanks."
17th December 2015
Mr & Mrs K -
Western Vacation Village
"Circumstances dictated that my time share with Petchey CPO, was no longer being used and I was, in general, disappointed with the service, they continually changed the product to try to get more money out of me. so I enquired through Petchey's customer services, how to surrender my time share contract. The CPO customer service proved to be no help at all, in fact putting obstacles in the way, so I tried a number of options and time share release seemed to be the one I had most faith in, but with everything to do with time share you find it hard to believe anyone or who to trust. After the initial interview, I decided to proceed with Time share release, which I have to say cost a fair bit of money. Again personnel circumstance delayed the release for about a year, but during in this time, the time share release team were very helpful. Eventually everything was in place for time share release to start their proceedings, felt it would have been helpful to keep me more informed of their plan, but they keep that close to their chest, which made me a bit nervous, but I continued to do what they requested, I assume they were doing work in the back ground, and eventually I was informed by Petchey ( MGM ) that they agreed to the termination of my contract. I was delighted to receive this information and so pleased to be release for that toxic time share contract. I would recommend Time share release to handle the disposal of your time share contract, and would encourage everyone miss sold one of this contracts to become involved in the miss selling action ( ITRA )against these time share companies, we may even get a few quid back."
10th November 2015
Mr & Mrs S -
MGM Clube Praia Da Oura
"ITRA took £5000 of our money in April, supposedly put into an independent accounts/ law company. We have stayed in touch with ITRA though email and phone calls and we have been told we are now out of our timeshare with silverpoint and club paradiso but we have no paper work to prove this and we get continual updates from RCI. We have now been told the case for law is going to a higher court and not until May 2016!! We have seen no compensation as yet but I will keep feefo posted as to what happens in the future. We have spent about £40,000 on our timeshare over the last 20 years. I would say some of our holidays were good but we could have had them when and exactly where e wanted had we not done that. ITRA has been our only way out so we hope we are grateful for that. Wish us luck!!!"
07th November 2015
Mr & Mrs C -
Hollywood Mirage & Club Paradiso
"I would like to express my sincere thanks to Steven, Mandy and team at ITRA. It was easy and pain free, to get rid of my Time Share with its ever spiraling maintenance fees was a blessing. Having just lost my partner it took the stress and worry of finding the money for the next bill. Many thanks again."
06th November 2015
Mr A -
Club La Costa
"The part about releasing the time share went quite smoothly. The only thing I have to say is that perhaps better communication/understanding about how we will be notified that the timeshare is now realeased. Thanks"
26th October 2015
Mr & Mrs B -
Club La Costa Fractional
"I couldn't believe how easily they got me released from my timeshare!"
23rd October 2015
Mr D -
Kennedy Strand & Exclusive Club
"We used Timeshare Release to dispose of a timeshare apartment we had in Malta. The process was completed much quicker than we expected which pleased us. Would recommend Timeshare Release to anyone who wishes to get out of an unwanted contract with a timeshare company."
19th October 2015
Mr & Mrs T -
Golden Sands Resort
"The staff at timesgare release, with their experience and knowledge were invaluable in helping us to be realised from Daimond Resorts points. We were never able to get the destinations we wanted, and still having to pay the management fees for a service we felt was letting us down as the years went on. Not been able to find a way out of the situation on our own. So once again thank you for your valued help and advice."
17th October 2015
Mr & Mrs B -
Diamond Resorts
"We found "Timeshare Release" on the internet and made an enquiry. We received advice and booked an appointment at their offices. They explained how they could help us to dispose of our Timeshare. We had to pay a fee (not cheap), but compared to paying maintenance fees for the rest of our lives, was a worthwhile expense. They said the next thing we would receive from Diamond Resorts would be a letter confirming that we were no longer the owners of the Timeshare and that no further maintenance fees were due. This we have received."
05th October 2015
Mr d -
Puerto Anfi
"I must admit to being sceptical after previously trying to get out of my timeshare contract myself. It was the best decision I made to use this professional service as I am now free from what I considered a very difficult timeshare contract. I can honestly say I am over the moon with the service provided and the helpful manner of all the staff involved. From the day I started I was treated with honest feedback and integrity from the staff. I would have absolutely no hesitation in recommending this service to timeshare owners who wish to be free of their contracts."
02nd September 2015
Mr J -
Diamond Resorts
"We were very dubious at first as there are so many scams around. But I can honestly say that we have been extremely pleased with the outcome. They kept in contact with us all the way through and talked us through each step towards releasing us from our timeshare. We would recommend Timeshare Release to anyone who is in need of this service."
10th August 2015
Mr & Mrs s -
Diamond Resorts & Marriotts
"At first we thought that Timeshare Release was a con but to our surprise they came up with the goods and we are rid of our timeshare, all we can say at this time is thank you Timeshare Release for the good work done and if anyone is in the same situation as we found ourselfs in then go to ITRA with confidence and get rid of the timeshare."
25th July 2015
Mr & Mrs B -
Royalty Gold Club
"good professional people.Took a burdan off my sholders, and put m mind at ease."
22nd July 2015
Mr & Mrs B -
Hollywood Mirage
"We just wanted to let you know how very impressed we are with Stephen,Andrew and the team at Itra! We have been released from Club la Costa vacation club (that is, if you could get where you wanted!) both with the maintenance fee and legal side of agreement. We did try to do this on our own but with no success, Stephen made it a very stress-free process...what a man! The relief when we had the confirmation that we would not be associated with CLC was immense! If there are any persons in doubt as to use Itra, please have no fear...it really works! May I say big 'thank you's' to you all."
10th March 2015
Mr & Mrs s -
Club La Costa
"A friendly service but sometimes it was hard to get the answer to the many questions we had but other than ok just waiting for the outcome of trying get some money from the timeshare"
2nd March 2015
Mr & Mrs B -
Paradise Kings Club
"Timeshare Release were very professional from start to finish and did just what we asked, namely getting us out of this timeshare scheme. We'd been trying to sell or just give it all back for a couple of years, but RCI weren't interested and didn't offer any help at all, so we're just really pleased and relieved to be in the clear now. Thank you!"
2nd March 2015
Mr & Mrs B, West Midlands -
RCI Points
"Received a call re: my timeshare which I had unsuccesfully tried to sell for numerous years now. Did exactly what they advised and within a month letter from my Timeshare company advising that I no longer owned the two weeks. Result !!"
11th February 2015
Mr & Mrs P,
Club Cala Blanca
"We were so grateful to find ITRA as they managed to save us from CLC, who are the worst sharks to deal with ever. Thank you so much for your professional service and support. We wait now the for the outcome of the compensation claim."
10th February 2015
Mr & Mrs B -
Club La Costa Fractional
"Initial meeting was in April 2013 and the final release letter is dated January 2015. This 21 months tested our patience but we were confident that the process would end in our favour. Although we were not in constant contact, when we wanted an update, Stephen John was quick to reply. In the initial meeting with Andrew Swarbrick in Malaga, we were given the impression that everything would be finalised by the end of 2013. It wasn't and this led to some frustration. ITRA were very good in meeting the Management Fees which became due and this gave us confidence in the ultimate outcome. Thanks are also due to Fabioa and Saskia in the Malaga office. When we received the final release letter, the relief we felt is hard to convey. Thanks to all who were involved. The Jacks"
10th February 2015
Mr & Mrs J -
Diamond Resorts
"The advisers were thoroughly helpful and replied quickly to my queries. To relinquish the points has relieved us of the burden of maintenance and hope in the future to receive some money back with their help."
9th February 2015
Mr & Mrs C, Surrey -
RCI & Diamond Resorts
"A big thumbs up! The service was very good from start to finish and they succeeded where others had failed. After 4 frustrating and expensive years trying to sell or just get out of Diamond, its a great relief to finally not have to worry about it any more. A special "thank you" to our account manager, Stephen."
24th January 2015
Mr & Mrs S, Yorkshire -
Diamond Resorts Points
"We were very unsure at first if this was a legitimate company and wondered could they deliver what they were promising. We had no reason to worry as they were true to their world and got us released from 4 timeshares we no longer wanted and were unable to dispose of. The time scale was excellent and from the time we saw the reps in Spain we had confirmation that we were free of our timeshares within 6 weeks"
9th January 2015
Mrs Pauline S, Gloucestershire -
RCI / Canaltime at Sawley
"The whole process was carried out in very professional manner. The staff were excellent and explained the whole procedure thoroughly. The release of our Club La Costa timeshare agreement was completed in a very short period of time"
8th January 2015
Mr Robert J, London -
Club La Costa
"We enjoyed our Beverly Hills club timeshare in the early years but the fees started to get very expensive and we were furious when they suddenly said we no longer had our set week and had been moved to the Holywood Mirage resort. We didn't seem to have any choice, they just rudely told us that was that. Then we found the timeshare-release website and contacted them and the cancellation all came through a couple of months later. Just very happy to be rid of the whole thing now."
8th January 2015
Mrs Veronica S, Yorkshire -
Silverpoint Beverly Hills Club
"My husband and myself are extremely happy the way Timeshare Release managed the the whole business."
7th January 2015
Mr & Mrs K, County Durham -
Anfi Club Puerto
"We would recommend Timeshare Release as they were most professional, they told us what the process would be, gave us regular progress updates and most importantly did exactly what they said they would do namely rid us of our timeshare."
21st December 2014
Mr & Mrs Kevin N, Derbyshire -
Diamond Resorts Points
"Stuck with an unwanted time share, contact them, we did no regrets, you have the right to say no, with no cost, very professional."
14th December 2014
Mr & Mrs Cooke -
Costa San Antonio Timeshare, Malta
"We're just glad to finally be rid of our points, as the whole scheme had just become very expensive. Diamond Resorts failed to make any valid suggestions in regards to exiting the scheme and just didn't seem interested in communicating with us.
We contacted Timeshare Release to see what they could suggest and it was all pretty straightforward. We received confirmation that it was all closed off about a month later, which was a great relief. We're also taking part in the RCI claim, so look forward to hearing how that turns out too.
Recommended, thank you,
Norman & Judy"
12th December 2014
Norman & Judy W -
Diamond Resorts International Points
"ITRA managed our whole timeshare release process very effectively and efficiently.
We were given appropriate advice in terms of corresponding with Diamond Resorts and in terms of the preparation for the ongoing claim.
This has resulted in a clean and uncomplicated exit from our timeshare commitments, for which we are thankful and pleased with the outcome.
We are happy to recommend their services to any other owners contemplating commencing release contracts
John & Sue M"
5th December 2014
John & Sue M -
Sunset Beach & Diamond Resorts
"We had tried all sort of things to get rid of this over the last 4-5 years, but all the suggestions from RCI and the so-called 'official' timeshare organisations just cost us more money. I just don't believe any of these resale companies do anything, becuase the buyers would have to take over paying the ridiculous fees.
I heard that a friend of ours had got out of their RCI points using Timeshare release, so we contacted them and they were great and did exactly what we asked. And within about 6 weeks we got confirmation back from RCI saying it was all cancelled.
So pleased to be out of timeshare now and very happy to recomend this company.
Nicola & John"
28th November 2014
Nicola & John J -
RCI Points
"Very pleased in the way time share release dealt with the relinquishment of my time share... "
28th November 2014
Mr Paul S -
Club Salina Wharf Timeshare - Malta
"Very happy to get rid of my Timeshare !! the company dealt with "my problem" swiftly and was painless."
21st November 2014
Mrs Gloria A -
Club Oura Praia Hotel - Petchey Leisure
"It was a great relief to know that someone else was looking after our situation and we were not alone in tackling this problem."
October 2014
Kevin & Veronica F -
Heritage Resorts
"The main thing was that the service worked and after at least three years of trying to get out of timeshare and being swindled to the tune of £11,000 by two other companies, Timeshare Release finally did it for me!
Yours sincerely,
Chris F"
October 2014
Christopher F -
Los Amigos
"Having had the unfortunate dealings with the usual deceitful Timeshare sales representatives, its no wonder most people looking to remove themselves from timeshare are very reluctant to deal with companies claiming they can resolve your dilemna of how to get out of the situation.
However, I committed myself to an arranged meeting with Timeshare Release after being assured that you do NOT buy or SELL timeshare and offer a service to provide me with the correct legal way to cancel my timeshare liability.
To my surprise and astonishment, within a matter of weeks, progress had been made as they informed me that my liability of my timeshare no longer exist. It seems my initial doubt was totally unfounded and my decision to trust your team who came across as very genuine and honest was justified, so excellent news!
Thank you and your team for certainly an unequalled service I can only say I wouldn't hesitate to recommend Timeshare Release to others in a similar position.
Brian E."
October 2014
Brian & Barbara E -
Paradise Kings Club, Cyprus
"I was impressed by the professionalism of the people I have spoken to and thrilled to get this year's Management Charges refunded as well - thank you!"
October 2014
Mrs Diana S -
Diamond Resorts International Points
"Glad to get rid of it at last!
Now looking forward to the legal action against RCI.
Best Regards,
John & Sandra C"
October 2014
John & Sandra C -
RCI / Cypress Point Florida
"After initial discussion with Jason, who was very clear and helpful regarding our Club la Costa points and membership, we decided to proceed.
We attended a meeting with a specialist in Langley and he very clearly explained our predicament, particularly the "in perpetuity " clause tying us and daughter in forever, with CLC charges ever rising and currenly about £1600 p/a.
Following the meeting, I was in touch with Stephen, a man of few words who got his head down and got on with the job whilst keeping us updated at each stage.
Well done team and thank you!"
September 2014
Christopher & Alison C -
Club La Costa
"Had been trying to dispose of our timeshare for a number of years unsuccessfully - but Timeshare Release helped us do that in a matter of weeks - Thank you!"
September 2014
Ronald & Marion C -
Thurnham Hall
"Job well done! Free at last!"
September 2014
Brian & Rosemarie F -
Sawley Marina Canaltime Timeshare
"Very happy with the outcome, a huge burden lifted from our shoulders.
Thank You"
September 2014
Edward & Jean P -
Diamond Resorts Points Timeshare
"Dear TimeshareRelease,
Thank you for your assistance in the cancelling of our Timeshare liability.
From the moment of our first contact we received excellent service and professional advice and the contact in Spain, where we had to register our claim, was very helpful. We now cannot wait to see if the action against RCI comes to a successful conclusion for all those involved.
Once again, thanks for all your help so far.
Kevin & Sue W"
Kevin & Sue W
"To Customer Services:
Good to be able to finally tell the sharks in Spain: "No I don't own a timeshare at Thurnham Hall".
All thanks to Steven at TimeshareRelease. He was as good as his word. 1 week from beginning to end.
Thanks!
William A.
PS. Diamond Resorts are XXXXXX aren't they - but you can edit this bit if you want!"
Mr William A
"Dear TimeshareRelease,
Firstly thank you for successfully cancelling our timeshare liability. We are more than grateful to you. Our timeshare experience was not without its problems and I often felt extreme frustration...
I have now posted on a forum that you succeeded in removing us from timeshare ownership. We await more positive news regarding the claim that you initiated on our behalf. Good luck with that!
Best wishes,
Mary W"
Mrs Mary W
"Dear TimeshareRelease,
Thank you for the wonderful news! You cannot believe what a great weight that has taken off us.
We can now start to live a more relaxed life, without that weight around our neck, while at the same time saving a lot of money. Thank you again.
Dave C"
Mr Dave C
"Dear TimeshareRelease,
Many thanks for the help you gave me. CLC have confirmed that my membership had now ended, but I can still use any points that I still had until the end of the year.
Again, thank you for sorting this out for me for which I am very grateful.
Best Regards,
Graham B"
Mr Graham B
"Dear Sir/Madam
We are very pleased with the service regarding cancelling our timeshare very quickly!
We look forward to being kept informed about the progress of the claims we decided to pursue regarding our other timeshares, which we were forced into.
Best Regards,
Gillian and Tony S"
Gillian & Tony S
"Dear Customer Services,
Thank you very much for all your help with regard to cancelling our timeshare with Club La Costa.
Kind Regards,
Kevin K"
Mr Kevin K
Now please call us on 0800 610 1535 or complete short TimeshareRelease enquiry form and take your first step on the way to freedom from Timeshare... before you know it, you could be writing your own recommendation for us!

About Timeshare Release
During the Timeshare sales boom of the 80s & 90s, potential buyers were lured in by the promise of affordable exotic holidays, flexible exchange programmes and the impression that Timeshare would be a valuable "investment".
In an industry with little or no regulation, high pressure sales tactics were rife and contract smallprint was often glossed over and explained away by sharp salespeople.
Many Timeshare buyers were therefore unaware that they were actually making significant, long term financial commitments on behalf of themselves and their families.
To find out how you can escape the Timeshare Trap please complete the short Timeshare Release Wizard now.
The Timeshare Trap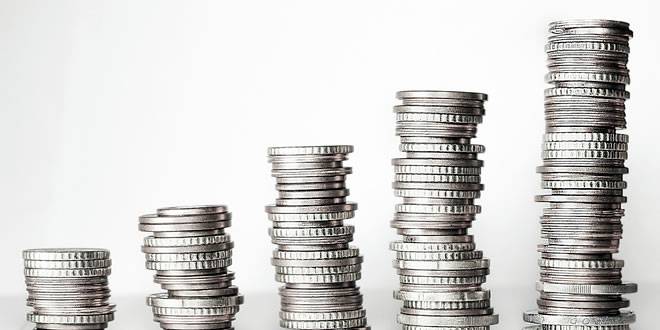 For many Timeshare owners, annual maintenance fees were barely considered token amounts in the early "honeymoon period" of ownership.
However, year-on-year increases imposed by the resorts over time now mean that the maintenance fees have risen to become substantial sums.
Owners are also facing the prospect of ongoing yearly fee increases and realising that they (and their families) are often committed to long term contracts for generations to come.
Please try our Future Fees Calculator to estimate your liabilities over the term of your Timeshare contract, based on an annual increase of 7.5%.
If you're concerned about rising fees and how to escape the Timeshare Trap, please contact us today.
Timeshare Owner Reports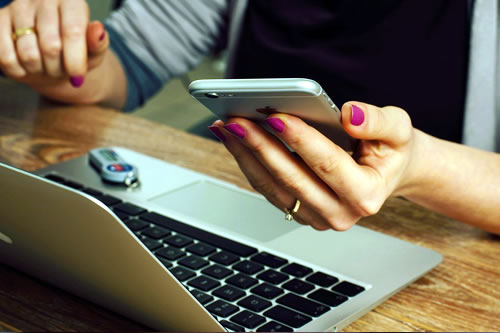 Recent comments from RCI Timeshare owners who have come to us for help with contract cancellation:
Mr Steve R, Middlesex - RCI/Hollywood Mirage
"We 'swapped 'another place in Tenerife for this in order to move to the points system. Since then, getting exchanges to desirable resorts proves almost impossible, irrespective of in-season or off-season."
Mrs Rachael B, Yorkshire - RCI Europe
"I purchased my timeshare in 1999 and have been a timeshare member ever since. More often than not, I have not be able to go where I wanted and have ended up giving a few weeks to Friends, etc to book somewhere they wanted in order not to lose the weeks. I have then stayed in a hotel!! I am desperately trying to get rid of the timeshare and am now paying Timeshare Shop in Manchester to get rid of it for me."